The Alexander Technique is in essence a "pre-technique" to learning any other skill; mastering it can help anyone to be his/her best at any activity. Through the lens of the AT, being your best isn't brought about by learning to do something better, but rather by not doing the things that interfere with you reaching your full potential. Not doing the things that get in our way sounds easy enough, but in practice it can be quite tough.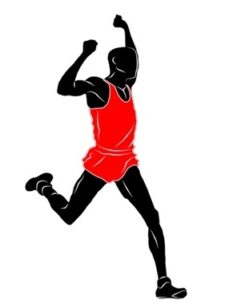 Awareness: A Means to Being Your Best
As the saying goes, the right thing does itself. Your job in being your best is to stop doing the things that get in the way of your optimal state of being. The Alexander Technique is a subtle, nuanced technique that once learned and employed is highly effective in enhancing performance skills. Widely used by actors, singers and dancers—it is a basic part of the curriculum at all the major performing arts conservatories in the U.S. and England— The Alexander Technique can play a vital role in the training and development of anyone with an interest in their performance whether it be in business, sports, or everyday life.
Through regular lessons, students of the Alexander Technique learn how to identify and then inhibit the subtle habits of thought and movement that are interfering with optimal performance. As F.M. Alexander said, "prevent the things you have been doing and you are half way home." Once you have learned to inhibit your inefficient uses of self, you can then use the technique to create a new "direction" and then through repetition, turn this direction into a new habit of life.
Preventing the responses that you've learned throughout your life, and sometimes throughout your professional training can be a supremely challenging task, as most people are not fully aware of the subtle, reflexive responses that get in their way. For instance, you may be aware that you are not being your best, but you are not aware enough of the processes at work behind the scenes, the processes that cause specific blocks and the frustrations you face as you try to become skillful at your work and fulfilled in your life. It is clear then, that the first step toward being your best is to develop a capacity to notice what you are doing; to live Consciously. It is through this awareness that you are able to change the habits that block you.